Custom-made urban games
[column_half]
Are you interested in a dedicated project?
Would you like to organize an urban game supporting your brand or promote your book?
Make a non-standard Assessment Center for recruitment purposes?
An urban game can be a perfect addition to a marketing campaign or a PR tool.
Do it with us!
We offer:
Educational games – for schools and non-profit arganizations
Dedicated games – for cultural and self-government institutions
Team building – training and team building urban game combo
Bonding events for employees
Urban games intended as a way of promotion and corporate image or brand building
[button color="red" url="http://www.amazegames.pl/kontakt" size="medium"]Contact us and tell us what you need[/button]
[/column_half][column_half_last]
[/column_half_last]
[separator type="middle"]line[/separator]
Urban games for business
[column_third]
Bonding events (team building)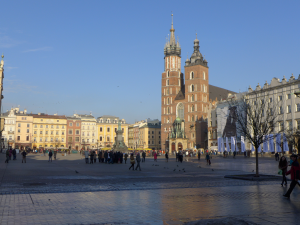 Are you over bowling, billiard and department dinners? Would you like to make your bonding event special and unforgetable? Give our game a try! Besides a lot of fun and healthy competition, your team will get to know each other and integrate much better. Urban game can be a bonding event at it's highest. aMazeGames comprises of people with long experience as trainers – that is why we offer training urban games as well.
[/column_third][column_third]
Promotion and branding (event marketing)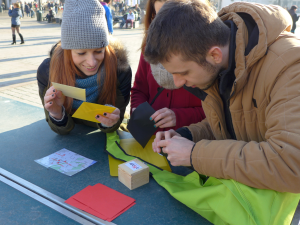 Would you like to strengthen your brand and find brand ambassadors? Are you looking for an interesting idea for a product launch – a book, a video game or a new business service? Our urban game can make it all happen. We provide games for target customers (B2C campaigns) as well as B2B campaigns.
[/column_third][column_third_last]
Employer Branding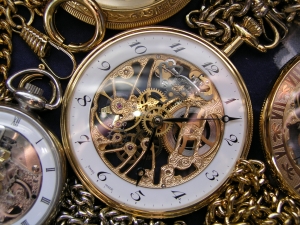 Do you fancy an out-of-the-box recruitment campaign that the media (and potential employees) won't soon forget? Let us do the Assessment Center in the form of an urban game! We possess business trainer and AC/DC certificates and long long experience in training and HR area. We will make your recruitment campaign easier than a puzzle for 3 year olds!
[/column_third_last]
[separator type="middle"]line[/separator]
[column_third]
What kind of urban games we can offer?
Scenarios for different size groups – from several to several hundred people
We design dedicated games for foreign guests (no Polish language skill necessary)
We work from Cracow but are able to run a game in any location – including out of town bonding events for employees and students
We create theme scenarios for particular events, as well as scripts reflecting the spirit of your firm or institution, always suited to best serve out clients' vision
[/column_third][column_third]
How we operate?
We prepare a preliminary script and pricing after a careful analysis of your needs
If the script sparks your interest we proceed to creating a full scenario and producing the game
We provide full organization (staff, gadgets and materials)
We collaborate with advertising agencies, professional photographers and public relations agencies. If needed, we can also support the PR service of the event.
[/column_third][column_third_last]
[button color="green" url="http://www.amazegames.pl/kontakt" size="medium"]Contact us [/button]
[/column_third_last]