Urban Game for tourists
[column_half]
Are you not that into sightseeing with a tour guide? You came to the right place! eXplore&Puzzle is an unusual way of being introduced to a new city. Combine the exploration of Cracow with mystery and a lot of fun!
We invite you to a treasure hunting type urban game.
Sightseeing without a tour guide – players explore the city on their own. Our staff will of course make sure the experience is safe and smooth.
You and your team will follow clues, solve puzzles and discover Cracow's most scenic spots.
You decide how much information about the city you want. We also made sure you cannot get lost. You will get an information file at each location which you can read at you convenience.
[/column_half][column_half_last]
[/column_half_last]
[separator type="middle"]line[/separator]
What is the eXplore&Puzzle tourist urban game?
[column_third]
Where do we play?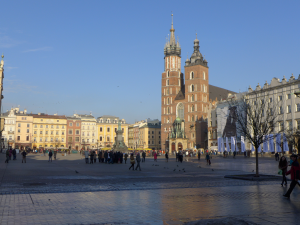 In Cracow!
eXplore&Puzzle's basic mode encompasses Cracow's Old Town or Kazimierz (the old Jewish Quarter).
All teams start the game from the medieval Main Square. To reach the finish line, you must tackle all puzzles and visit all locations.
We play in spite of downpours and scorching heats.
[/column_third][column_third]
How do we play?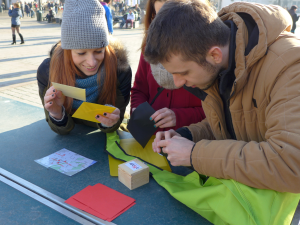 In teams! The participants are divided into 3 to 5 person teams and compete to reach the finish line first.There are no restrictions concerning the number of teams.
[/column_third][column_third_last]
How much time?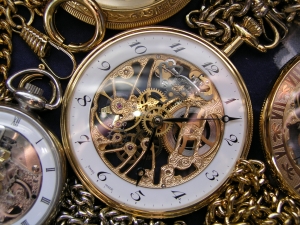 Usually it takes the players about 2,5 – 3,5 hours to finish the game. We are able to adjust the time to expectations and potential of the participants.
[/column_third_last]
[separator type="middle"]line[/separator]
[column_third]
Clues and puzzles
Waiting for you inside the eXplore&Puzzle are word puzzles, guessing games, codes, spatial and logical riddles, jigsaws and geocaching. In some cases you will need to find specific people and get the information from them.
Interaction with pedestrians will surely prove very useful.
Our puzzles are often woven into the fabric of the city itself – monuments, architecture and streets.
With this way of exploring the city will make it impossible for you to get bored!
[/column_third][column_third]
What exactly is included in the price?
Several hours of amazing and dynamic fun!
A handful of information about carefully selected spots in Cracow (famous but also peculiar and less popular).
Experienced staff of over a dozen people running the game for you.
Full gear – all necessary gadgets and materials you will get at the starting line or find during the game (you need but a pair of comfortable shoes).
[/column_third][column_third_last]
[button color="green" url="http://www.amazegames.pl/en/urban-game-price" size="medium"]How much does it cost?[/button]
[/column_third_last]